Home
October 12, 2020
2022-03-08 11:09
Home
5-Days In-person course. …
What you'll learn
• Learn how to manage projects throughout its extent.
• Learn when and how to apply management concepts and skills in real-world situations.
• Hands-on approach to managing real-world ICT design and installation projects.
• Covers key steps required during the project initiation, implementation, execution, and closing phases.
5-Days In-Person Course from 14th - 18th March 2022. …
What you'll learn
• All facets of design for the support infrastructure, including telecommunications spaces, pathways, bonding and grounding, and firestopping will be learnt.
• Learn to design codes and standards-compliant telecommunications infrastructure, starting from where the cabling enters the building to any telecommunications environment within the building.
• Students work together to complete a final group project, allowing immediate use of new knowledge and skills learned in the classroom.
Visit Our e-Shop for
Exclusive Merchandise & Books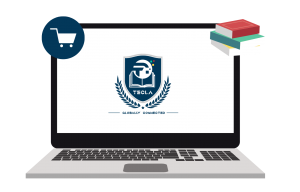 What Our Students Say About Us
Looking for the best ICT academy?
Read what other professionals like you think about their experience learning with TECLA.
Better than Expectations!
This class is a good learning & knowledge to grow in the data centre industry. The class teaches the importance of standards & best practices which is an invaluable resource. I can cultivate & upgrade my knowledge in my industry. The facilitator is very experienced, informative & sharing many relevant industry related cases. The virtual class is very engaging & interactive. This is also an excellent class for anyone who is preparing to take the DCDC examination.
Invaluable Learning Experience!
The virtual classes are interactive and engaging with hands-on scenario based course works to help prepare students for the real world. This also helps me to develop a good understanding on design principles, standards and best practices in this era of data centers! The course facilitator is a walking encyclopedia of data centers who shared his vast wealth of knowledge and experience throughout the course duration. It is an enjoyable learning experience! Thank you TECLA and would recommend the course to others.
Frequently Asked Questions
Recent News & Resources
The latest news from TECLA
Subscribe to
Our Newsletter