Home
October 12, 2020
2023-06-11 20:00
Home
5-Days 20th - 24th March 2023_In-Person Class …
What you'll learn
• Learn how to design a data center based on a given set of requirements - including both new and retrofit designs.
• Get proficient in life-safety practices, such as grounding and bonding, to ensure that you can account for these issues during the designing phase of a data center.
• Engage in a variety of hands-on exercises that help reinforce course material and prepare you for real-world scenarios.
Visit Our e-Shop for
Exclusive Merchandise & Books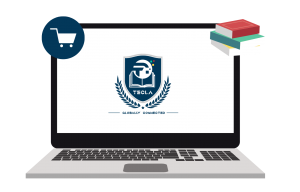 What Our Students Say About Us
Looking for the best ICT academy?
Read what other professionals like you think about their experience learning with TECLA.
Better than Expectations!
This class is a good learning & knowledge to grow in the data centre industry. The class teaches the importance of standards & best practices which is an invaluable resource. I can cultivate & upgrade my knowledge in my industry. The facilitator is very experienced, informative & sharing many relevant industry related cases. The virtual class is very engaging & interactive. This is also an excellent class for anyone who is preparing to take the DCDC examination.
Invaluable Learning Experience!
The virtual classes are interactive and engaging with hands-on scenario based course works to help prepare students for the real world. This also helps me to develop a good understanding on design principles, standards and best practices in this era of data centers! The course facilitator is a walking encyclopedia of data centers who shared his vast wealth of knowledge and experience throughout the course duration. It is an enjoyable learning experience! Thank you TECLA and would recommend the course to others.
Frequently Asked Questions
Recent News & Resources
The latest news from TECLA
Subscribe to
Our Newsletter