Description
New Telecommunications Distribution Methods Manual, 14th Edition! The Blueprint for Cabling Design!
The Telecommunications Distribution Methods Manual (TDMM) is BICSI's flagship manual. Now in its 14th edition, it is the basis for the RCDD® exam and has become a true world resource in global best practices.
Since 1985 BICSI's flagship manual has been the blueprint for cabling design. With the release of the new 14th edition of the Telecommunications Distribution Methods Manual (TDMM), significant changes have been made. These changes reflect the newest trends in ICT technologies, ensuring a project is designed based on the latest standards and best practices. The two-volume TDMM contains vital information on these aspects and even more.
The new TDMM 14th is the foundation of ICT design for the next 20 years. From a new chapter detailing special design considerations, new sections such as disaster recovery and risk management, and updates to intelligent building design, 5G, DAS, WiFi-6, health care, PoE, OM5, data centers, wireless networks and addressing the latest versions of electrical codes and standards, the TDMM 14th edition is sure to be the indispensable resource for modern cabling design.
Spanning 2200 pages, the TDMM is a valued reference for all ICT professionals designing digital infrastructure. It also acts as the basis for BICSI's Registered Communications Distribution Designer® (RCDD®), the gold-standard industry certification for ICT designers. Since its inception, the TDMM has helped to certify thousands of RCDDs.
Two-Time Award Winner!

Congratulations to the TDMM, 14th edition, for winning both the "Best in Show" and "Distinguished Technical Communication Award" by the Society for Technical Communication!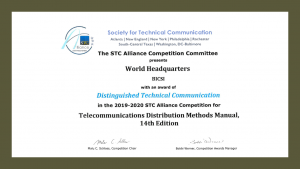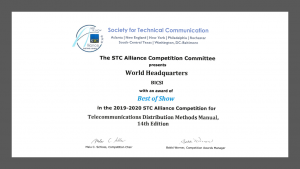 As the appointed BICSI ADTP for courses DD102 & PM 102, students who enrol in courses with TECLA can purchase the Manual with free Shipping. Non-students can also purchase the Manual at a non-member price.
Note:
The price offered is a print and download version (combo).
For students who have enrolled or registered for DD102 courses on the TECLA website, please email hello@tecnoviq.academy to request student rates.
This offer applies to Malaysians Only.
Overseas students, please purchase the TDMM14th manual directly from the BICSI HQ website at www.bicsi.org