(3rd – 7th April 2023_Virtual Class) DD102: Applied Best Practices for Telecommunications Distribution Design
About This Course
Virtual Learning Class 
EARLY BIRD 5% DISCOUNT – Preregister at least 45 days in advance to qualify.
Email courses@tecnoviq.academy to collect rebate code.
An intensive, hands-on, and a comprehensive course focused on the design of structured cabling systems, DD102 guides you in handling real-world tasks, preparing you for design roles outside of the classroom, with assignments from the award-winning Telecommunications Distribution Methods Manual (TDMM) to augment your learning.
Those who achieve the RCDD designation can demonstrate their knowledge in the creation, planning, integration, execution, and/or detailed-oriented project management of telecommunications and data communications technology.
Course Highlights
Codes, standards, and regulations
Telecommunications pathways and spaces
Backbone and horizontal distribution systems
Bonding and grounding (Earthing)
Firestopping
Telecommunications administration
Outside plant (OSP) and campus cabling
Selected project management topics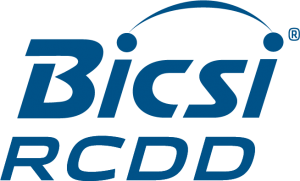 About the BICSI RCDD Certification
RCDDs set the benchmark for the ICT industry. In order to prepare you for this elite designation, our DD102 course plays an essential role. Critical to building infrastructure development, this BICSI flagship program involves the design and implementation of telecommunications distribution systems.
Being recognized as a BICSI RCDD has many advantages, including:
Global recognition by ICT Community and employers as a Subject Matter Expert
Lucrative job, promotion and higher salary opportunities
Enhanced professional credibility.
Required in bids and job requirements.
Opens doors and new opportunities for career growth.
Can I Earn Credit?
Yes, you can earn 37 continuing education credits (CECs) toward an existing BICSI credential recertification requirement, upon successfully completing this program.
What Is the Attendance Policy?
Participation in all originally scheduled days of the program is mandatory in order to receive the Certificate of Completion and 37 CECs. Participants who fulfill the attendance requirements will receive a certificate of attendance at the end of the program.
*Please note that this is not the RCDD Certification, which requires a special exam application

To successfully participate in our virtual classroom training, you will need:
Laptop, desktop, or tablet that meets the system requirements.
Microphone and speakers (headset recommended*)
Standalone webcams and/or mobile device cameras for class activities.
Internet connection – 1 Mbps or better (broadband recommended) | 3G connection or better (WiFi recommended for VoIP audio)
What Course Materials Are Required?
BICSI® is a-world renowned association, supporting the information and communications technology (ICT) industry. Headquartered in Florida, USA, BICSI membership spans nearly 100 countries, with many governments and corporate sectors being endorsed BICSI ICT professionals, through Credentials Certification Programs, courses, conferences, and publications.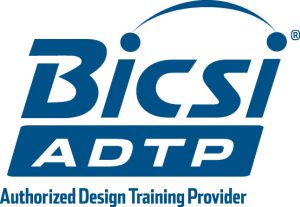 TECLA is BICSI's Authorized Design Training Provider (ADTP) in Southeast Asia for DD102, DC102, OSP102 and PM102 courses. All our trainers are highly trained and BICSI certified professionals.
For more information, please contact us.
If you are a BICSI Subscription Member, please email us your BICSI Subscription ID to enquire about Member Rates. If you would like to claim from HRDF(Malaysia company only), please email us with your Student Name, Company Name, Company Registration No., Address and Email.
Learning Objectives
• All facets of design for the support infrastructure, including telecommunications spaces, pathways, bonding and grounding, and firestopping will be learnt.
• Learn to design codes and standards-compliant telecommunications infrastructure, starting from where the cabling enters the building to any telecommunications environment within the building.
• Students work together to complete a final group project, allowing immediate use of new knowledge and skills learned in the classroom.
Requirements
• Minimum 2 years experience in the design and specifications of cabling infrastructure systems.
If you do not meet these requirements, BICSI strongly recommends that you complete the DD101: Foundations of Telecommunications Distribution Design course prior to enrolling in DD102.
Target Audience
• Individuals preparing to take the RCDD Exam.
• Individuals looking for a review of telecommunications distribution systems.
• ICT designers with at least 2 years on-the-job experience in low-voltage cabling systems.
• Professionals responsible for designing IP-enabled building systems (e.g., security, AV, HVAC).
• Companies who want to send their employees to gain knowledge about ICT design & implementation.
Your Instructors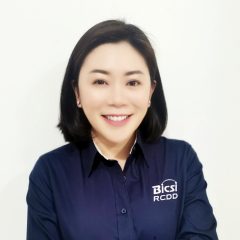 Joey Cheng
Lead Facilitator
Principal and Lead Trainer of TECLA, Ms. Joey Cheng. Malaysia's first woman to be globally recognized as BICSI's Registered Communications Distribution Designer (RCDD), Ms. Joey is also a Registered Telecommunication Project Manager (RTPM) and will be personally teaching the DD102 and PM102 courses as a BICSI Certified Trainer (CT). With over 20 years of experience helming several companies providing Structured Cabling, System Integrator, and ICT Consultancy services, Ms. Joey Cheng focuses on a comprehensive, hands-on approach in her classes.
See more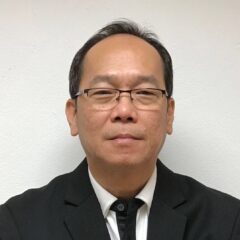 Garies Chong
Facilitator
<span style="color: #696969">Garies Chong has more than 30 years of experience in the Information and Communications Technology (ICT) industry. . His vast knowledge and experiences in IT network infrastructure, wireless, smart monitoring & security, and M&E services in data centers for commercial, industrial, banking, government, education, and healthcare have earned him many recognitions in the ICT & Data Centre industries. His industry credentials include Registered Communications Distribution Designer (RCDD) and Data Centre Design Consultant (DCDC), Registered Telecommunications Project Manager (RTPM) from Building Industry Consulting Service International, Inc (BICSI), as well as the Data Centre Practitioner (DCP) and Data Centre Specialist (DCS) in Design & Ops) from DC Professional Development (DCPro). Garies Chong is one of the judges for DataCloud Asia & Global Awards from BroadGroup. He also conducts certified training in design, engineering, installation & maintenance of structured cabling and data centers.</span>
See more